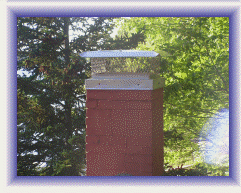 Warning: Do It Yourself Wildlife Control and Wildlife Removal should be done by professionals only! Sometimes there is not a professional wildlife control operator in your area, because of the remote location you live in. Keep in mind there are many risks that are involved with wildlife removal, from wildlife contact, zoonotic disease, proper equipment, fall related injuries and safe handling techniques. If you are prepared to handle this yourself then read further.



DIY Do It Yourself Wildlife Control and Removal Trapping Kits and Coach
Know the local laws about wildlife control in your area. We provide is the technique, knowledge and experience to help you through your troubles.

Do it yourself wildlife control is done by your digital pictures, descriptions, your time, equipment, and our knowledge to remove the wildlife from your property, and homes. Now you are in the position of providing your own wildlife control and removal for your home. HOW? You call VaMoose Varmint! and let us provide a coach and our knowledge of the hundreds of jobs that we have successfully completed ourselves.

How It Works. Pull out the digital camera, the telephone, your ladders, equipment, eyes. Our technician will charge by the hour to help you get thru your wildlife problem. Go online and Send detailed pictures of your home, and we will provide inspection techniques, areas of your home that are problematic to most homes. Once you and VaMoose Varmints decide on the directions to go, we will have you purchase the proper trap kits from our vendors and proceed by our directions to remove the wildlife from your home.

There are many companies out there, make sure that you hire a competent expert for your Do It Yourself Wildlife Control and Wildlife Removal needs. At VaMoose Varmint, we will be courteous and friendly and take the time to answer your questions. Give VaMoose Varmint a call, and we will listen to your problem.


VaMoose Varmint!
© Vamoose Varmint, LLC. All Rights Reserved. All images, text, graphics and materials are protected by U.S. and International copyright laws.
MICHIGAN CONTACT NUMBERS:
SOUTHWEST MICHIGAN: 877-782-6667
NORTHERN LOWER MICHIGAN: 989-348-2753
UPPER PENINSULA MICHIGAN: 989-390-5712