© Vamoose Varmint, LLC. All Rights Reserved. All images, text, graphics and materials are protected by U.S. and International copyright laws.
Ann Arbor Wildlife Control Washtenaw County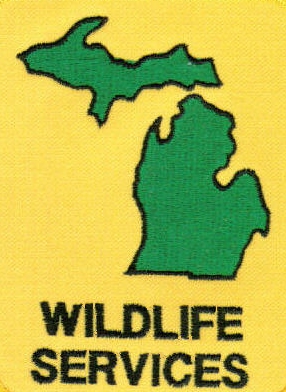 I'd like to welcome you to Wildlife Services. Wildlife Service's is a licensed rodent and wild animal control service. Wildlife Services is a member of the National Wildlife Control Operators Association (NWCOA) and the Michigan Animal Damage Control Association (MADCA}. We service the Washtenaw county area. We handle a variety of wild animal, rodent and pest problems such as raccoon removal, raccoon control, skunk control, skunk removal, bat control, bat removal, red squirrel removal, squirrel control, opossum, groundhogs, chipmunks, mice, rats, moles, domestic strays and many more varmints in Ann Arbor andSouth East Michigan.
Wildlife Services in Washtenaw County also provides a wide variety of services and programs such as bat exclusion and wildlife exclusion services to fit your specific need. We handle residential and commercial service contracts. On-site estimates are available and we offer emergency (after hour) 24 hour services. At wildlife services we would like to offer our services to you, or your business and should you have a friend or a customer which has a problem with a pesky rodent or wild animal, refer them to the professional, dependable and affordable pros at Wildlife Services we will not disappoint you.

In the fall, winter, spring and summer seasons are always approaching in Washtenaw county. Many people will have a problem with a Raccoon, an Opossum, Squirrel, Skunk, Bat, Mice, and Rats or maybe even a stray Dog or Cat. No problem is too small; give us a call and we'll take care of the problem in a timely, friendly, affordable, profession and humane service process. If you require additional information or require services, please do not hesitate to contact us at Wildlife Services (734) 461-2990 We'll be there when you need us.
Squirrel Control, Squirrel Remvoal
Squirrels are active and a noisy animal. Many squirrels have two homes, a warm permanent one and a temporary one, that is cool enough for hot days. The permanent home may be a den in a hollow tree trunk or a sturdy nest built on a branch. A squirrels den is lined with dry leaves and strips of bark. Squirrels move about easily from trees to rooftops and often enter areas of homes to attic vents or through rotten eaves or holes. Squirrels may give birth to a litter twice a year and usually have two to six young with every litter.
Skunks Control, Skunk Removal
Skunks flourish in residential areas such as suburbs in housing developments; these are often the adjacent to many areas of ideal skunk breeding habitat. The stripe skunk is the most common species in United States. Many skunks live in underground dens that they line with dry leaves. Skunks are active at night and sleep during the day. Most female skunks give birth to 4 or 5 young at a time. Skunks usually eat beetles, crickets, mice, rats, eggs, fruit and grain. The main complaint of damage that is done by skunks are in yards being dug up while the skunk are digging for grubs and night crawlers, the next common complaint are pets getting sprayed by a skunk.
Raccoon Removal, Raccoon Control
Raccoons live both on the ground and in trees. Many may even live in barns and attic areas. They may live alone or in small family groups. Raccoons breed between January and June, and in about nine weeks after mating, the female raccoon will have an average litter of three to four raccoon pups. The raccoons can be a serious nuisance if they break into chicken housing kill poultry. Homeowners often report that raccoons gain entry into their attic areas and other unoccupied areas of their home. In many cases the raccoon is attempting to find a safe place to care for its young. Raccoons may also endanger pets or humans when they come within close contact with them. The animal will become aggressive and may bite and scratch to defend itself.
Bat Removal, Bat Control
An hour before dusk bats start to move around and take short flights. Most species eat insects and each species seeks its own kind of feeding area. Some bats feed in open areas others feed in heavy foliage or above ponds. Most common bat control and bat removal species are the little brown bat and the big brown bat. The mating season for most bats last only a few weeks and may occur during the spring, fall or winter depending on a species. Most female bat species have only one baby bat a year. Some bats have a bat pups twice a year.
Washtenaw county wildlife control operators will perform removal and control services on bat control, bat removal, raccoons, opossums, skunks removal, woodchuck removal, groundhogs, squirrel control, chipmunks, coyotes, moles, rats, mice, birds, pigeon removal, starlings.
Disclaimer: Our listings of the Washtenaw County Wildlife Control Professionals are offered by VaMoose Varmint as an open service. The presence on the VaMoose Varmint Washtenaw County Directory implies the Wildlife Control Operators meet the requirements of having the proper state permits and liability insurance at the date of their placement. VaMoose Varmint highly recommends that the property owners carefully examine any Washtenaw County Wildlife Control business before engaging in its services. We have provided information to assist you in finding a Washtenaw County Wildlife Control service in your area.

There is a significant role for the Washtenaw County Wildlife Control Specialist in Michigan. Our buildings are seeing problems with nuisance wild animals and need a pro to take care of the animal issues for them. Regrettably the problem constantly goes unseen until somebody detects an unusual odor, or abnormal disturbances through out the night. Then the property owner understands that there is a wild animal problem to take care of because the building has become the new home for animals. At this instance you might prefer to check out an expert Washtenaw County Wildlife Control specialist. Resolving the wild animal problem yourself could be ambitious. Various wild animals transfer diseases that could be dispersed through their dung or by a bite. An animal removal specialist should posses the proper supplies required to safely perform animal removal to resolve the wildlife problem. When checking up on a Washtenaw County animal removal expert, you'll discover that the most effective specialist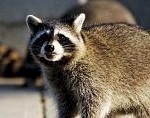 could address whatever situation, may it be groundhogs under your shed or squirrels in the soffits. You will want to employ the animal removal specialist that will offer abatement services after the wild animals have been controlled. This will keep your house protected from further occurrence of wild animals from taking up entry into a place you don't want them.
Call the experts on the Washtenaw County Wildlife Removal directory and let the experts take care of your predicament. Washtenaw County Wildlife Removal experts provide services in the cities and villages of Washtenaw county. Ann Arbor, Chelsea, Milan, Saline, Ypsilanti, Barton Hills, Dexter, Manchester.
I've found that not only is your quality service commendable, but also friendly and affordable.
Ms. M. Webber Saline, Michigan
Mr. Wiley has done animal removal work for me for several years. I have not problem recommending him to my family and friends.
Sue Johnson Ann Arbor, Michigan
Thank you Rodney. I was very satisfied with your work and will be calling you should I ever have another problem with Raccoons, Bats or any other animal. Thank you again.
Barbara Gail Ypsilanti, Michigan
Rodney we've enjoyed working with you and your company. You have solved many of our problems and prevented many more from occurring. We look forward to continue working with you in the future.
Pfizer, Inc Facilities Maintenance Ann Arbor, Michigan