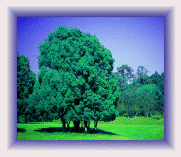 Tree removal services are something some people do not want to tackle. Tree services require specialized equipment, knowledge of how to handle the job with safety. Many reasons the projects are not done, are the right equipment is not available, safety concerns, or time to do the job. Tree trimming services are a valuable source in reducing wildlife problems. Removal of tree limbs hanging over your home will remove a source of access to your roof top, attic, soffits, and much more. It will also protect your home from limbs falling on your home during violent spring storms. We take care in tree removal for our Michigan customers.

There are many companies out there, but not all of them are licensed and insured professionals. Make sure that you hire a competent expert for your tree service needs. At VaMoose Varmint, we will be courteous and friendly and take the time to answer your questions. Give VaMoose Varmint a call, and we will listen to your problem, and make an appointment to perform an inspection. VaMoose Varmint will provide tree removal in these Michigan Counties. Kalamazoo, Van Buren, St. Joseph, Calhoun, Berrien, Allegan, Branch, Barry, Cass, Ottawa, Eaton, Grand Traverse, Roscommon, Missaukee, Crawford, Kalkaska, Wexford, Otsego, and Antrim Counties.


Tree Removal Services

VaMoose Varmint!
© Vamoose Varmint, LLC. All Rights Reserved. All images, text, graphics and materials are protected by U.S. and International copyright laws.
MICHIGAN CONTACT NUMBERS:
SOUTHWEST MICHIGAN: 877-782-6667
NORTHERN LOWER MICHIGAN: 989-348-2753
UPPER PENINSULA MICHIGAN: 989-390-5712