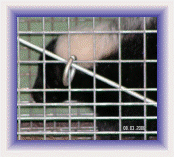 After wildlife have been removed from a structure, and depending on how long the wildlife have lived in the structure, irreversible damage in your attic spaces could have occurred. Bat droppings, guano, raccoon droppings, wildlife urine, and the trampling of insulation to the point the R-value (heat retaining capabilities) are ineffective. The droppings from wildlife may carry diseases in the droppings that could be passed to humans within the structure, also called zoonotic diseases. Our recommendations, depending on the severity of the damage should have the attic restored to its original conditions to keep the value and healthiness of the home. VaMoose Varmint! Wildlife services have the expertise and proper equipment to restore your attic back to pre wildlife exposure conditions. We also take great care in reducing cross contamination issues in the structure while any bio-hazard's are removed from the structure.

There are many companies out there, but not all of them are licensed and insured professionals. Make sure that you hire a competent expert for your animal service needs. At VaMoose Varmint, we will be courteous and friendly and take the time to answer your questions. Give VaMoose Varmint a call, and we will listen to your problem, and make an appointment to perform an inspection. VaMoose Varmint will provide attic restorations in these Michigan Counties. Kalamazoo, Van Buren, St. Joseph, Calhoun, Berrien, Allegan, Branch, Barry, Cass, Ottawa, Eaton, Grand Traverse, Roscommon, Missaukee, Crawford, Kalkaska, Wexford, Otsego, and Antrim Counties.
Attic restoration

VaMoose Varmint!
Guano Removal, Bat Droppings Clean Up
© Vamoose Varmint, LLC. All Rights Reserved. All images, text, graphics and materials are protected by U.S. and International copyright laws.
MICHIGAN CONTACT NUMBERS:
SOUTHWEST MICHIGAN: 877-782-6667
NORTHERN LOWER MICHIGAN: 989-348-2753
UPPER PENINSULA MICHIGAN: 989-390-5712